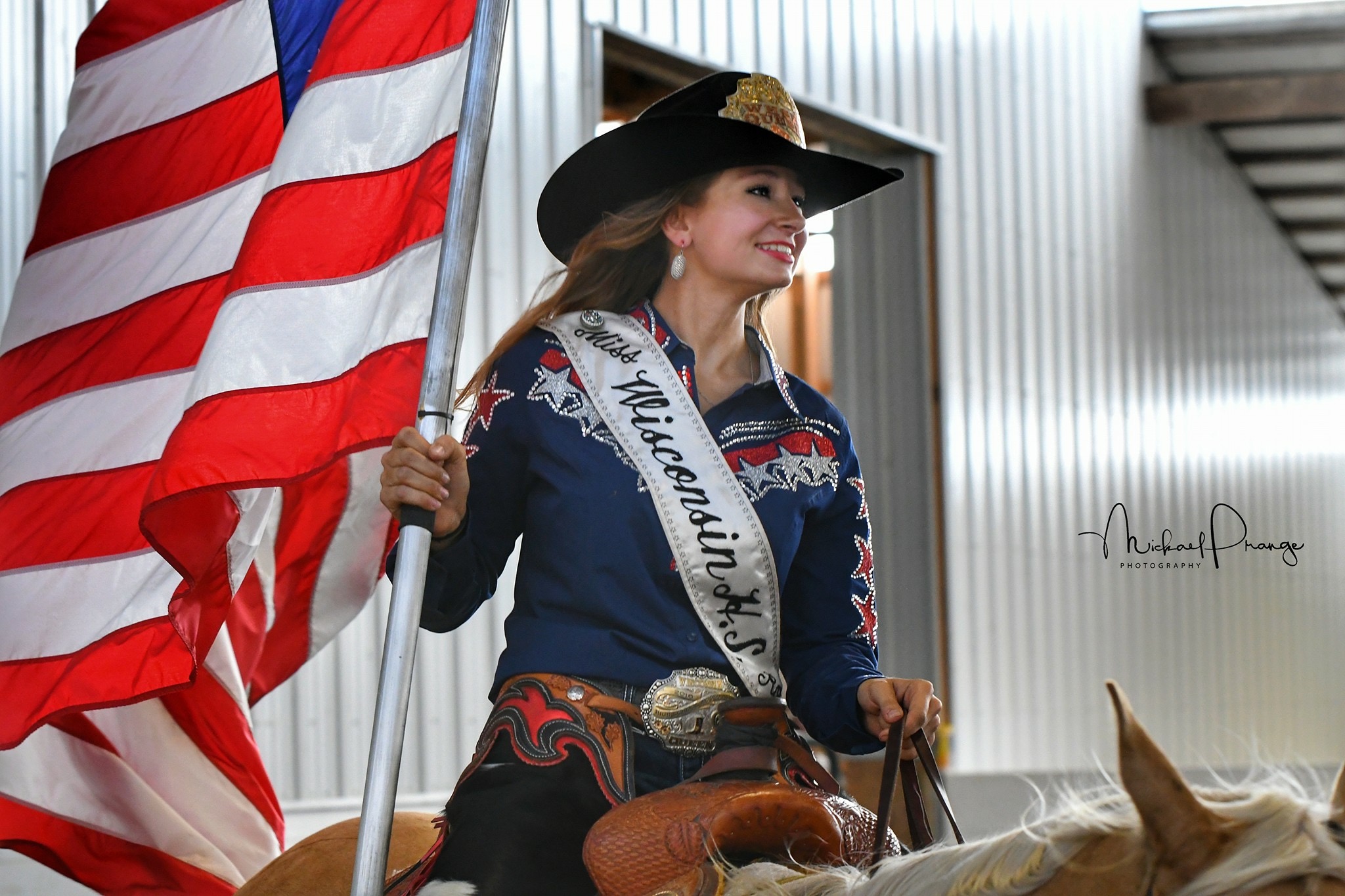 Kelsey Hallin
2016-2018 Wisconsin High School Rodeo Queen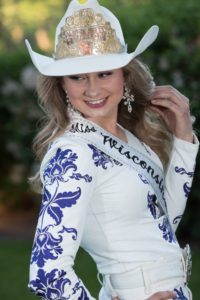 Hello rodeo fans! My name is Kelsey Hallin, and I have had the honor of serving the Wisconsin High School Rodeo Association for the last two years as Queen. I live in the small town of Harvard in Illinois, located less than ten miles south of the Wisconsin border where I attend Harvard High School as a senior. My extracurricular activities include the Interact Club and FFA; I also hold a student teaching position at the Jefferson Middle School thanks to a work program. To help offset the cost of rodeo, I tutor students of all ages in five subjects, including Spanish, and train horses of several disciplines. In my free time away from school and work, I enjoy reading, writing as well as training horses of my own. However, my free time has not always been full of such activities; I was a school cheerleader, an elite cheerleader, and a power tumbler for many years. While I loved these sports, when I joined the Wisconsin High School Rodeo Association during my freshman year, I became hooked and that was the end of that!
As my first year of rodeo continued on, I became more and more interested in various other events. I started as a two-event cowgirl, competing in barrel racing and pole bending; slowly, I added the other events. Now I compete in every woman's event: barrel racing, pole bending, goat tying, breakaway roping, team roping, reined cow horse, cutting and of course, the queen contest. My decision to run for queen was no exception; I was interested from the moment I saw the previous queen. After learning more about the event from her, I decided to run and began preparing immediately. Running for queen is something that I never expected to do; public speaking, modeling and so much spotlight time was far from my comfort zone. Furthermore, I am unconditionally thankful that I took the chance and ran for this title; it has been life changing.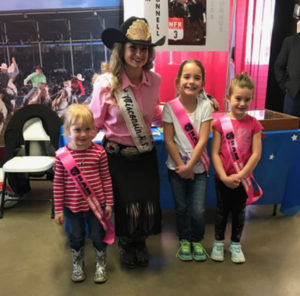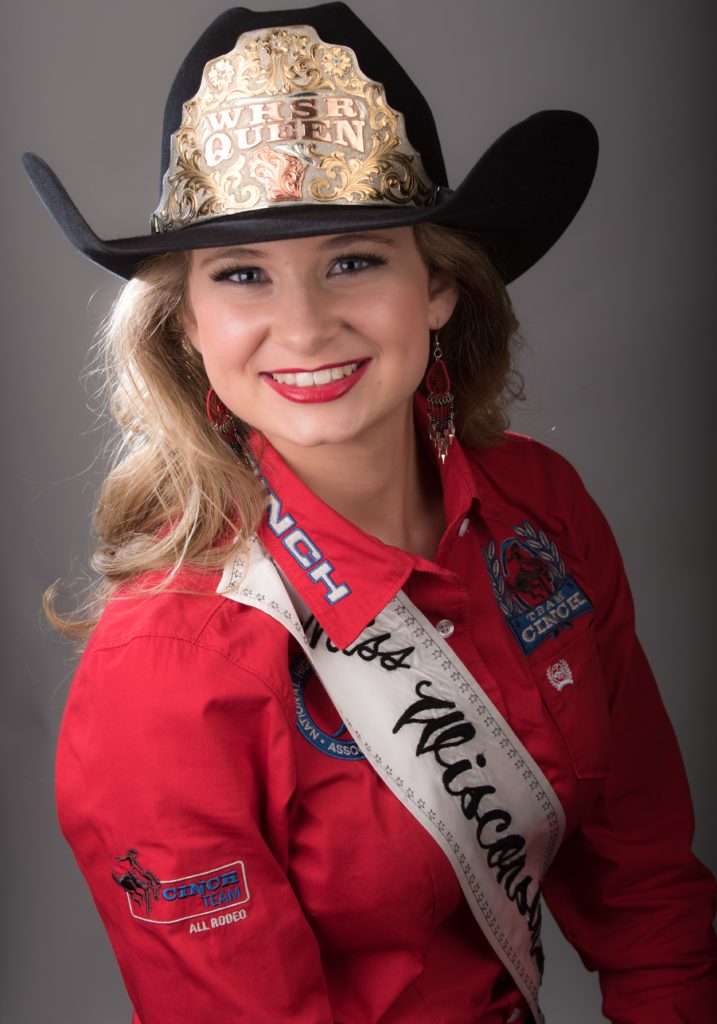 Throughout my reign, I have been surrounded by the genuine, kind hearted and selfless people of the rodeo community. It has been with these people, committees, fans, announcers, fellow queens and family, that I have made some of my favorite memories while representing the Wisconsin High School Rodeo Association. Some of my favorite rodeo memories include presenting the American Flag in front of 10,000 people at the Professional Championship Bullriders rodeo, pushing out cattle during a sold out PRCA rodeo in Madison, Wisconsin and guiding members of the Spooner community through the Exceptional Kids Rodeo at the Spooner, Wisconsin PRCA rodeo. However, the memories that I hold closest to my heart are the opportunities where I have been able to be a role model and make children's dreams come true. When I was younger, I remember traveling to events and wishing I could have five minutes of the performers time, just enough to say, "Hi and that I am a huge fan!" In turn, as a rodeo queen, where I have the opportunity to be that desired person, I try to give my attention to each and every child, adult, fan and admirer to make them feel important. Having the opportunity to give people this feeling, means the world to me. I know that my five minutes will make that person's whole day and give him or her a memory he or she will remember forever.