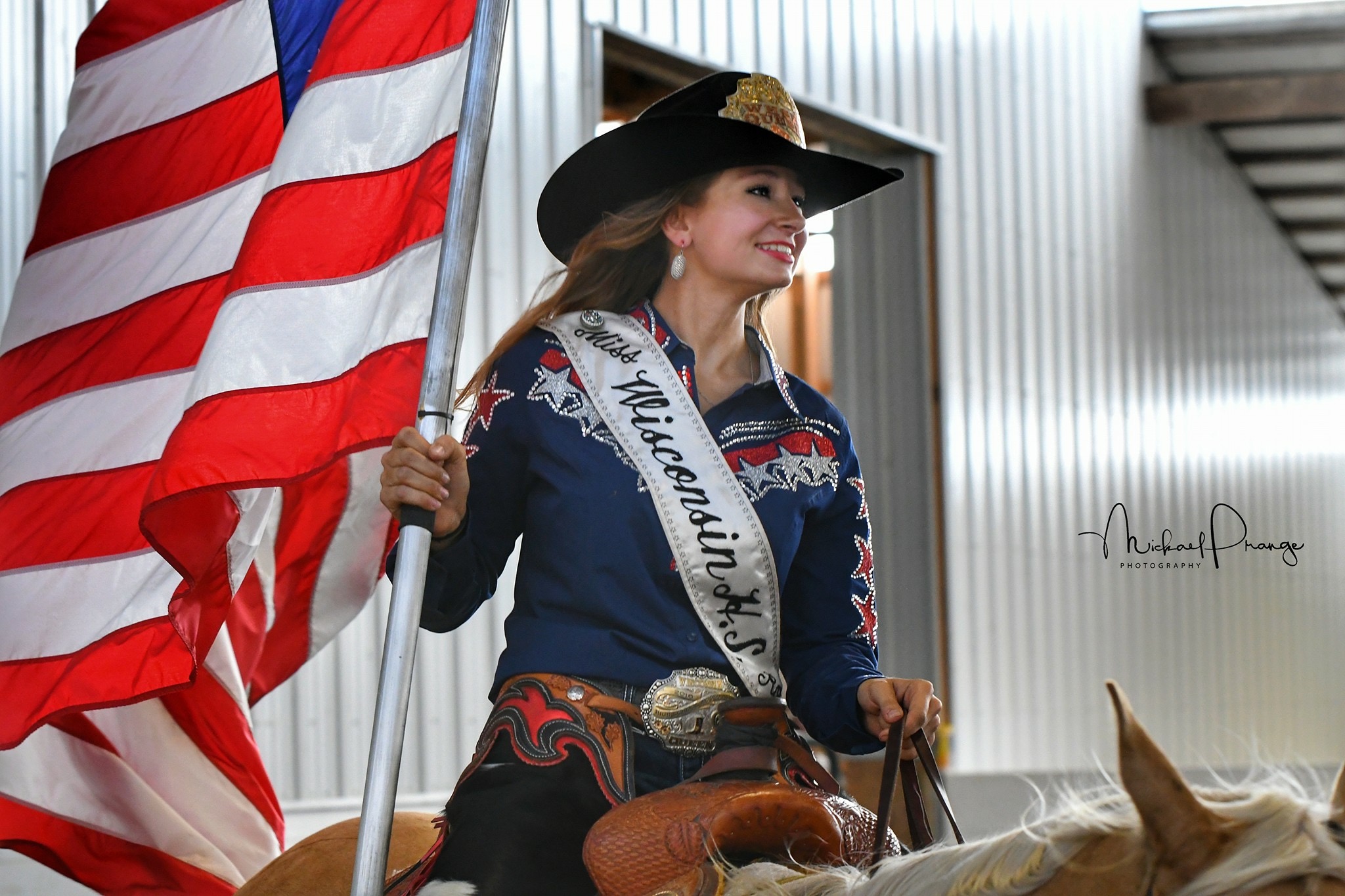 Kelsey Hallin
2017 Wisconsin High School Rodeo Queen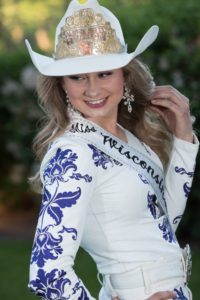 Hi, my name is Kelsey Hallin and I am proud to be your 2016-2017 Wisconsin High School Rodeo Queen. I am currently a 17 year old junior at Cary Grove High School where I am involved in the Interact club, and Harvard, Illinois is where I call home. To help offset the cost of rodeo, I tutor students of all ages in 5 subjects including Spanish. When I have free time I enjoy reading, writing and training horses. Before I became involved in this great sport of rodeo, I was very involved in cheerleading and power tumbling. I began both of my careers on recreational teams and climbed all the way to the national level. Although I liked these sports, 3 summers ago rodeo stole my heart and that was the end of that!
Once I joined the Wisconsin High School Rodeo Association during my freshman year, I competed in the barrel racing and pole bending. As the season went on, I was continually trying new events. Currently I am a 6 event cowgirl, I compete in the barrel racing, pole bending, goat tying, breakaway roping, team roping and the queens contest. I first got the idea to run for queen when I first saw our past queen. As I talked to her more and more, I knew this was something I wanted to try. The idea sounded appealing, but it was a huge step out of my comfort zone. I am so glad I took that step, I am truly living the dream!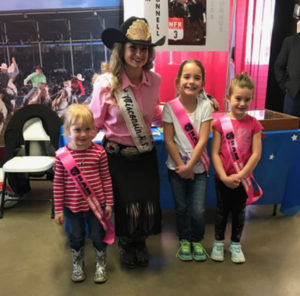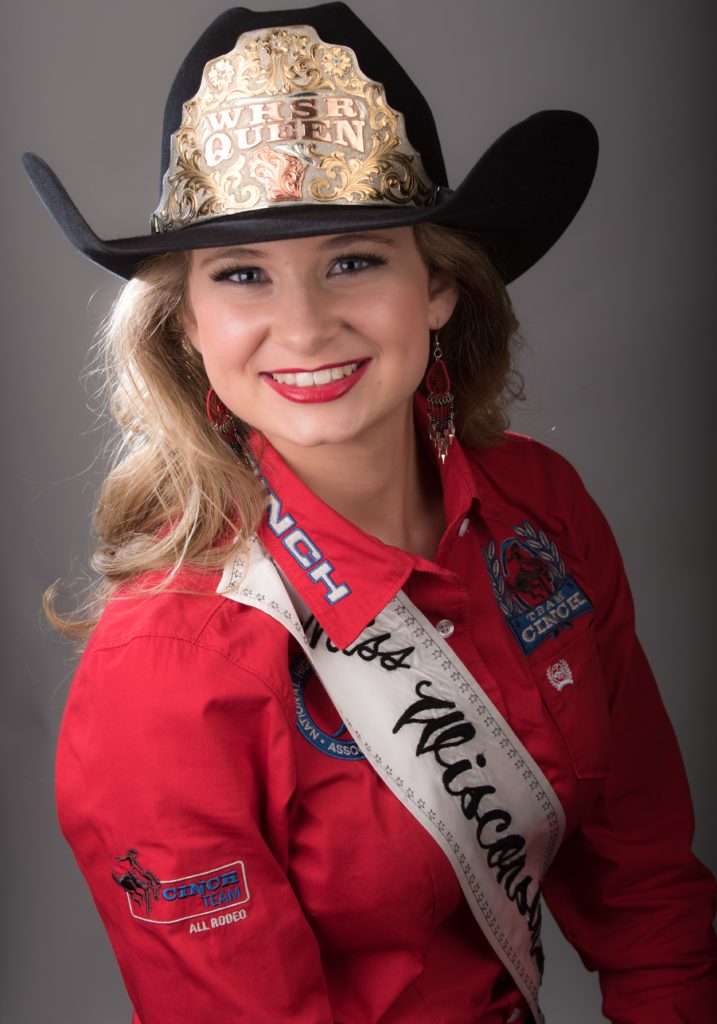 Throughout my reign I have been surrounded by the caring people of the rodeo community, learned vast amounts of skills and created memories I will forever cherish. I have been blessed with vast opportunities to represent the Wisconsin High School Rodeo Association. Some of my favorite memories are presenting the American Flag in front of a crowd of 10,000 fans at a Professional Championship Bullriders rodeo, helping out moving stock during the Madison PRCA rodeo, meeting hundreds of young girls as I travel and being a role model for kids everywhere. One of my biggest goals as a rodeo queen is to make each child feel important and give them my attention. I remember going places with my family and wanting to talk to the star of the show, the singer of the concert or whatever the situation was. I strive to make time for all of the kids so they can get to do the things I always wanted to do because I know they will remember that moment forever.